Seewise - Bringing AI Brilliance to the North Star Event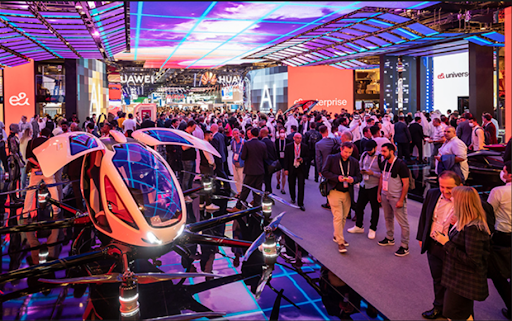 In the ever-evolving world of technology, artificial intelligence has emerged as a game-changer in various industries. One company that has been at the forefront of AI revolution is Seewise. With our innovative solutions tailored for the manufacturing and automotive sectors, We are making waves in the industry.

Dubai, the dazzling gem of the Middle East, is set to host one of the most prestigious events of the year, the Northstar Event. With our innovative approach to the world of tech and business, We are all set to make a significant impact at this year's Northstar Event.
Seewise's Stellar Showcase
As Seewise gears up for the Northstar Event, the excitement is palpable. Here's a glimpse of what attendees can expect from this AI powerhouse:
At the North Star Event, Seewise will be exhibiting its latest AI innovations and solutions tailored specifically for the manufacturing and automotive industries. Attendees can expect to witness live demonstrations of our predictive maintenance systems, autonomous quality control solutions, and much more. Moreover, our team of experts will be present to engage with event attendees, answer questions, and discuss potential collaborations. This event promises to be a platform where Seewise can not only demonstrate its technological prowess but also build meaningful relationships within the industry.
The Future Looks Bright with Seewise
As the Northstar Event approaches, the spotlight shines on Seewise. With our AI-driven vision and unwavering commitment to pushing the boundaries of technology, we are set to inspire, educate, and collaborate with industry peers and enthusiasts alike. Keep an eye on Seewise as we navigate the future of AI at the Northstar Event in Dubai, because when we set our sights on the stars, the possibilities are boundless.