How Intel OpenVINO helped SeeWise to improve OEE for Galvanizing plants
August 8, 2023 . 3 mins read
Do you think Artificial Intelligence is a new technology? Nope. It's nothing new. But the pace at which it is improving and being adopted in all facets of development has never been so swift.
Good ideas build and evolve gradually, eventually leading to a truly revolutionary breakthrough.
Thanks to Computer Vision, we are now on the cusp of another manufacturing revolution.
If you are someone who gets excited by these questions and loves reading tech-savvy stories where companies come together to make a difference, then this story of Intel and SeeWise is just for you.
SeeWise is a real-time AI-powered smart factory solution using Computer Vision, Artificial Intelligence, and Machine Learning technologies that enables business users to meticulously monitor continuous and tireless 24x7 operation with the help of Smart digital cameras to alert the ground staff when an exception is identified during the operation.
SeeWise is unlike any other computer vision provider existing in the market. As a truly end-to-end solution, SeeWise can get you up and running quickly and seamlessly. Our Product is crafted to meet the exact needs and can be trained to work in any specific environment.
That said, let us find out the overall picture of galvanizing industries today and figure out how Intel and SeeWise leveraged AI and automation to tunnel a way for galvanizing industries to track productivity.
A Look Into The Challenges Faced By Galvanizing Industries Today
A Galvanizing unit is where people and machines hustle together to coat metals (beams) with molten Zinc. While all this might sound simplistic in words, when we look into the site where the galvanizing process occurs, it is all busy and complicated: and even minute negligence in following the steps and rules inside could affect the safety and security of the unit and the overall quality of the end products produced. So, one of the most influential factors that affect the productivity rate of a galvanizing unit is the lack of a monitoring system that could capture everything that happens within the plant. That said, here are some of the most common challenges faced by galvanizing industries while using manual methods to track their productivity,
Inefficiency in tracking human errors, machine availability, material availability, defaults in the steps followed, etc.,
Inaccuracies in the productivity data obtained from the manual records,
Lack of a holistic outlook about what is happening inside the unit, etc.
So, to improve the productivity rate in these plants, we need to monitor and track every nook and corner of the unit for better analytics.
And readers, this is where the SeeWise product and Intel-based OpenVINO platform make a difference.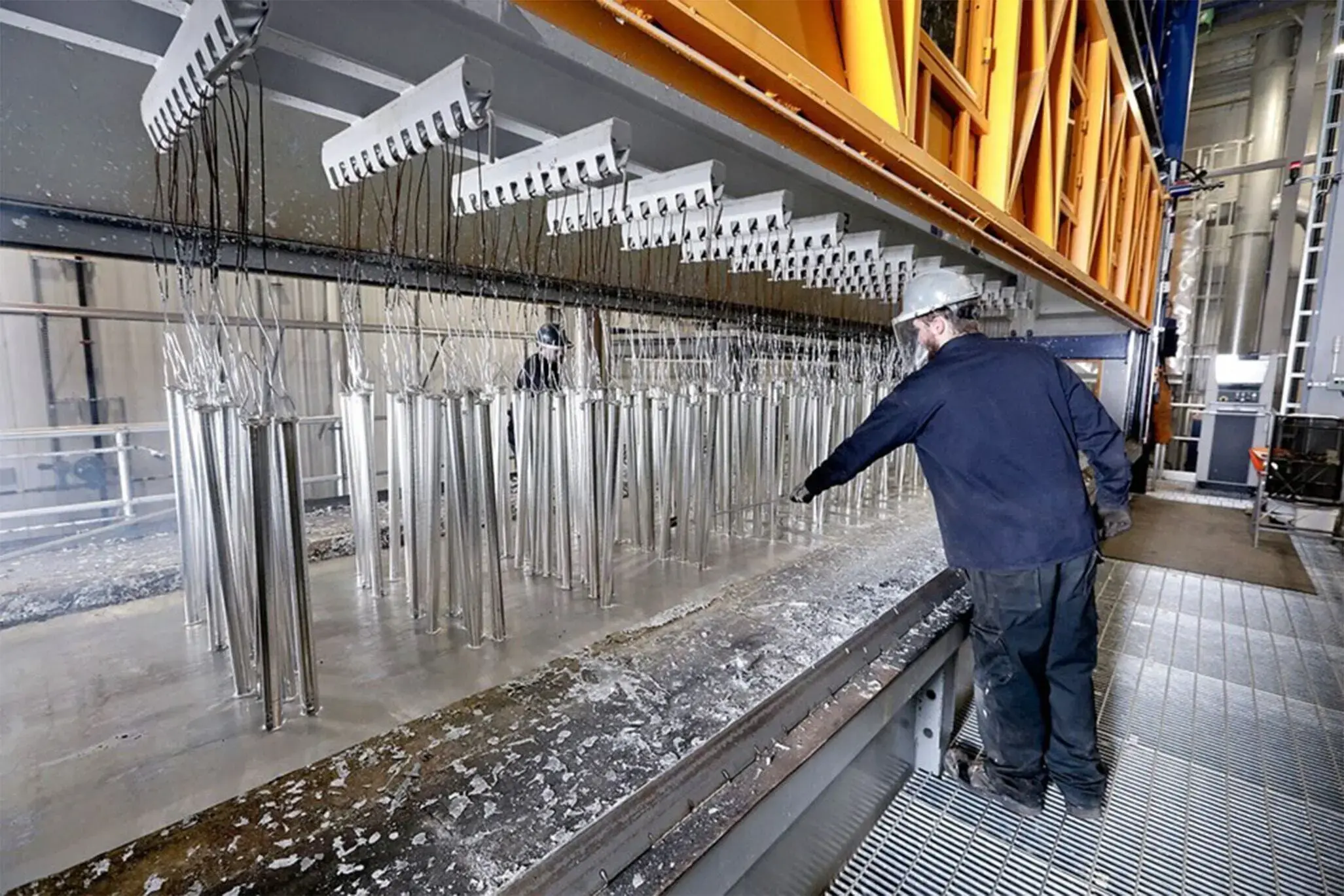 What is Intel OpenVINO Platform?
Intel OpenVINO is an efficient and multifaceted platform and a toolkit for developers working on computer vision applications. OpenVINO stands for "Open Visual Inference and Neural Network Optimization" and focuses on helping developers to take a write-once, deploy-anywhere approach for optimizing neural network inference for Intel hardware platforms. That said, Intel OpenVINO offers the privilege for developers to select models and deploy pre-trained deep models.
Therefore, today, Intel OpenVINO has emerged as a handy toolkit for solving several tasks relative to computer vision, automatic speech recognition, natural language processing, AI, and Machine learning.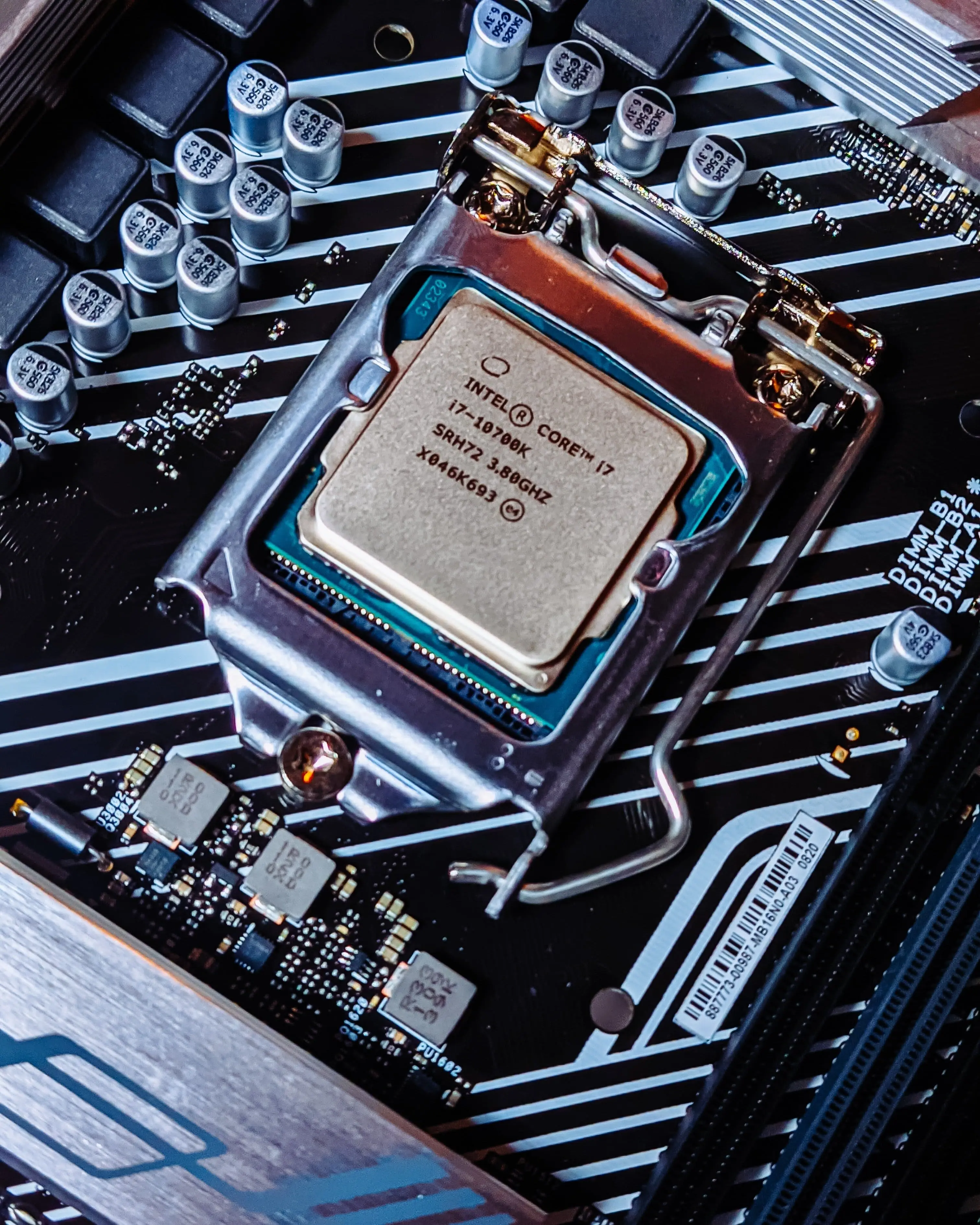 How Did The Intel OpenVINO Platform and SeeWise Smart AI Solution Help Galvanizing Industries To Enhance Their Productivity And Safety?
When SeeWise started working on creating the customizable smart AI solution for galvanizing plants, they found Intel OpenVINO to be one of the most appropriate tools to work with. From offering a better processing environment to creating a smooth deployment process, Intel OpenVINO made the overall development of the SeeWise Smart AI solution simple, easy, and quick. Some of the striking features achieved by using Intel OpenVINO include
An excellent running speed that is 2.5 times faster,
An incredible FPS rate and an easy-to-integrate interface with other Intel Devices,
Intel Cloud Developer made the application customizable in terms of architecture and benchmarks per customer needs with an increased inference range of 3.5 times faster.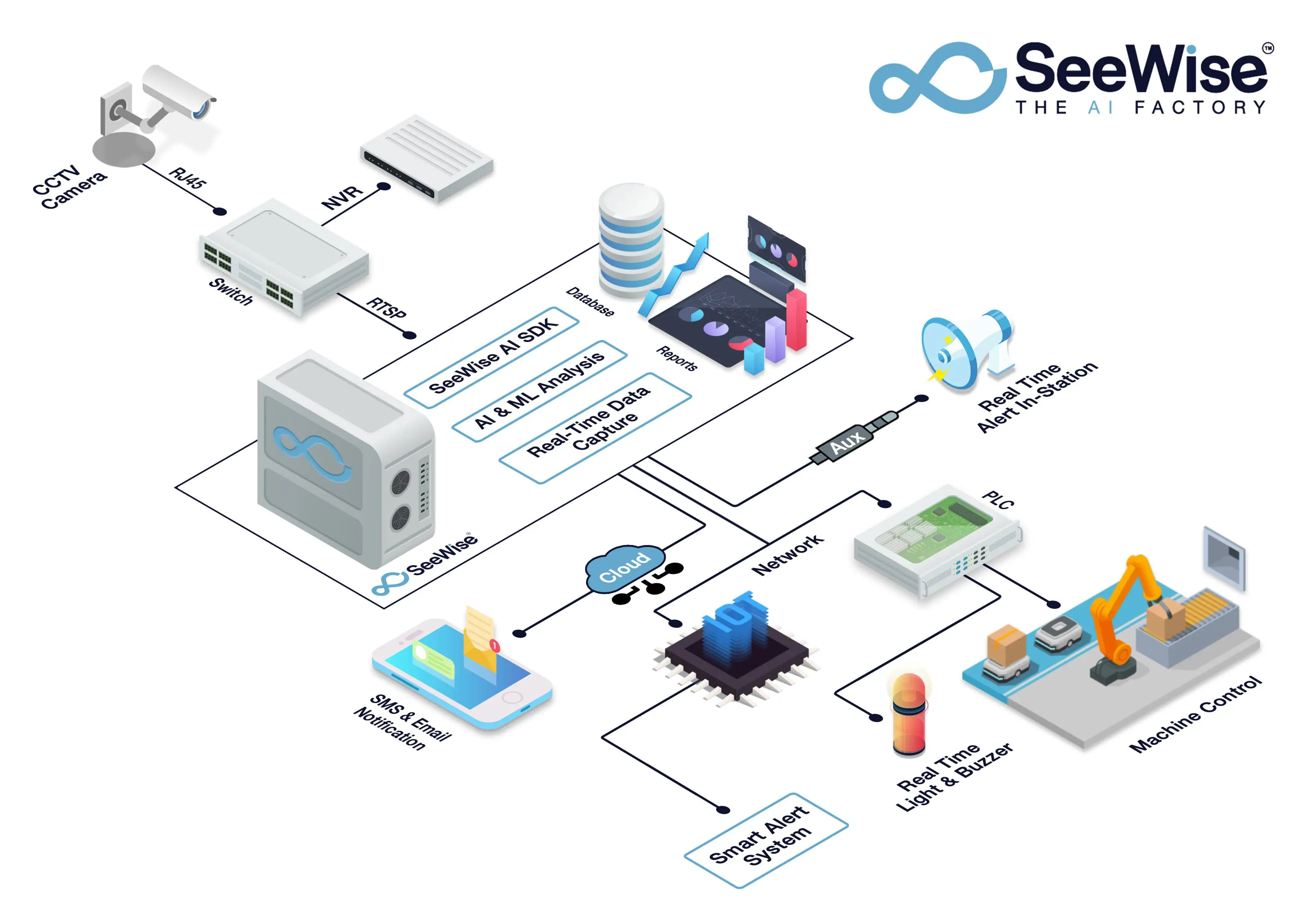 On the whole, Intel OpenVINO with 11gen Intel® Core™ i5 Processors made the SeeWise team take a low code/no code approach to design and deploy a Smart AI solution for visual analytics for various industries. From enhancing its overall performance to making it emerge as an efficient solution for monitoring galvanizing plants, Intel has played a significant role in the successful journey of making the SeeWise Visual Analytics Tool one of the most reliable and capable solutions for galvanizing units to track productivity and performance today!
What is the ROI SeeWise and Intel achieved in bringing AI and automation to galvanizing industries?
When the SeeWise and Intel-based Smart AI solution for visual analytics in galvanizing units got implemented, the clients and the developers team had some enthralling results and outcomes to be happy. Some of the noteworthy ROI they achieved include:
Keen monitoring of the unit. From tracking material availability, machine downtime, losses, and plant security to inspecting whether workers were following the safety protocols and process sequence, SeeWise and Intel-based Smart AI solution gave all the results as visual analytics for the supervising panel to make decisions.
It gave a single dashboard and sent push notifications to the concerned monitoring team to monitor, track, and make quick decisions based on the inputs.
It tracked every minute parameters like Zinc bath temperature, acid concentration in pickling, cycle time, etc., and reported them as insightful data on a centralized dashboard.
While this is something the solution was designed to find out, the increase in the overall productivity of the galvanizing plants was one of the best outcomes SeeWise achieved by using Intel OpenVINO in their Smart AI Solution
Therefore, this is how Intel and SeeWise came together to develop and customize one of the most efficient Smart AI solutions for visual analytics generated from the video clips of internal activities of a galvanizing unit.
SeeWise.AI helped us to improve the over-all productivity and safety of our Galvanizing plant with-in one month of their product implementation. The fact that we can visually see the data points for improvement on minute by minute basis on real-time basis helped us to further improve our internal process.
SeeWise.Ai also helped us to instantly locate the dependency of man and material needs and address it immediately.
We are now working on implementing the SeeWise for our other 3 plants.

A leading manufacturer in Asia
How can you get started with improving the productivity and safety of your galvanizing unit?
So, readers, this is how the SeeWise Smart AI solution and Intel OpenVINO Platform came together to bring changes in tracking productivity and performance in galvanizing units. That said, if you plan to leverage AI and automation tools to track and improve the performance and productivity of your team at galvanizing plants, connect with us to get expert insights!
Share Your Shop Floor Videos
Start your pilot in 14 Days
We can help you to create your dream 5.0 industry
Free Analysis

Use Existing Camera

24/7 Support